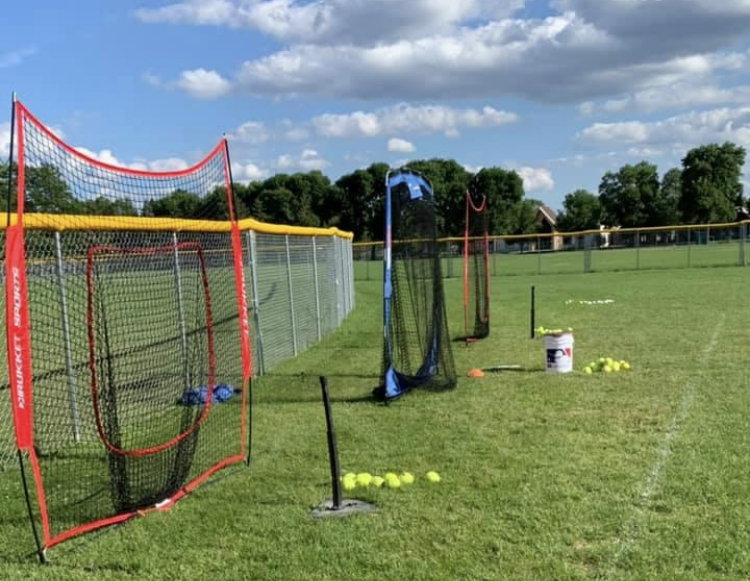 We are always excited to have new faces join our Fastpitch program! We have developed a list of our most commonly asked questions and answers to help you learn more about the program.
What league do we play in?

The 8U team plays in the Northern League. 10U and up play in the Tri-County Fastpitch League.

When does the Spring/Summer season start?
8U, 10U, and 12U start the first week of May. 14U starts mid May.
When does the Fall season start?
Fall ball for all levels starts at the end of September and runs for 5 weeks.

What days are the games played?
| | | |
| --- | --- | --- |
| Team | Season | Game Night(s) |
| 8U | Spring/Summer | Wednesday Evenings |
| 8U | Fall | Saturdays, single games |
| 10U | Spring/Summer | Tuesday and Thursday evenings, double headers |
| 10U | Fall | Saturdays, double headers |
| 12U | Summer/Spring | Monday and Wednesday evenings, double headers |
| 12U | Fall | Sundays, double headers |
| 14U | Summer/Spring | Tuesday and Thursday evenings, double headers |
| 14U | Fall | Sundays, double headers |
What time are games and how long do they last?
Games begin at 6:00pm, and they last 65 minutes
Are there tournament/weekend games?
All league games are scheduled during the week for spring/summer. Your spring/summer registration fee pays for 2 tournaments, one of which is the Roseville Rumble, in addition to the State Qualifiers. Al league games are scheduled for the weekends in the fall. Your fall registration fee pays for the fall state tournament.
Are there State and National tournaments available?
Yes, Your team can qualify for the State tournament at the end of the spring/summer league. Teams can also qualify for National bids through the tournaments they play in throughout the seasons.
When are practices?
Practice schedules are determined by the coaches but are typically on the same night as games (non-game nights) in addition to Sunday evenings.
How do I know what age level my daughter should play in?
Age divisions are based on the calendar year. The age of the athlete on January 1 will determine which level she will play in during the spring/summer season. For example, if your daughter is 11 or 12 on January 1, she will play in the 12U level that spring/summer. Fall ball is used as a pre-cursor to the next spring/summer league, so there is an opportunity to move up in the fall based on the age of your daughter on the next January 1 date. There is a useful chart under the registration tab.
Pitching Information
| | | |
| --- | --- | --- |
| | Size of Softball | Pitching Distance |
| 8U | 11" softball | 35 feet (*8U uses pitching machine during games) |
| 10U | 11" softball | 35 feet |
| 12U | 12" softball | 40 feet |
| 14U | 12" softball | 43 feet |

Equipment Information
What does my player need?




8U


10U


12U


14U


Batting helmet

(attached face guard)



X

X

X
X
Fielding Glove

(at this age, t-ball gloves are TOO SMALL)




X

X

X
X
Cleats

(are not required, but recommended.





(Metal cleats can be worn at the 14U level)





X

X
X

X




Sliding pants (or shorts)

(knee sliders are optional at the





younger age level)




X

X

Face Shields

(highly recommended, but not required)





X

X

X

Bats

(for 10U and up, they must be stamped with the ASA or

USA Softball symbol)





X

X

X

X