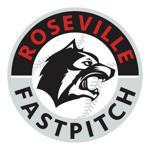 Roseville Area Fastpitch Board Responsibilities
The Board of Directors consist of no less than five members. We typically have monthly meetings, with exception of the summer months when we are in league play. Meetings take place in the evening and last a couple of hours. The Board has two purposes. First, to be sure we update and follow the Policies. Second, each Board member is assigned a specific committee, which they lead.
Officers
There are three officers; President, Secretary and Treasurer. In addition, one Board member serves as our Tri-County Representative. Officers must also serve as chairperson of one committee except for the President who oversees all areas. At the first Board meeting each year, Board members decide who serves in the officer positions, and who serves as the Tri-County representative and chairs the various committes.
President
-Leads all meetings and provides general direction to the association -Updates Policies
-Composes registration welcome letter
-Answers all questions about the program and handles any complaints -Works with Roseville and Little Canada Recreation Departments -Monitors Fastsports.com periodically for updates
-Checks Roseville Recreation Fastpitch mail box at Roseville Recreation periodically -Reserves room for all meetings
-Reminds Board members of meetings
Secretary
-Records minutes of all meetings
-Maintains Action Item list
-Fulfills president duties when they are unavailable
Treasurer
-Deposits all monies
-Pays all bills
-Reports the financial position of the Association to the Board (income statement each time they meet) -Prepares registration fee estimate
Tri-County Rep
-Attends Tri-County Meetings -Reports back to Board
COMMITTEES
As noted above, each Board member is assigned a committee. Most committees need additional help and it is the responsibility of the Board member chair to get additional help.
Coaching
-Finds coaches for all age brackets and levels
-Works with Tri-County Representative on distributing information (e.g. rule book, roster) -Organizes coaches clinic
-Provides direction to coaches
-Handles tournament requests
-Works with coaches in getting rosters back to Tri-County
-Hands out and collects keys
-Responsible for year-end player evaluation forms
Fields/Umpires
-Works with umpire-in-chief (for all ages they cover)
-Contacts umpire-in-chief in the fall for the next Spring (reports umpire fees to Treasurer) -Finds umpires for ages not covered by umpire-in-chief
-Work with both Roseville and Little Canada Recreation Departments for fields
-Create field schedule for coaches (practices and games)
-Works with Treasurer on getting umpires paid
Pitching Clinic
-Reserves gym space
-Hires pitching instructor
-Outlines practice and lesson schedule
-Outlines rules for the clinic (e.g. girls catching must wear a face mask if less than 18 years old) -Works with Treasurer on collecting fees and paying pitching instructor.
Property
-Inventories all equipment
-Distributes/returns all equipment
-Researches and orders any new equipment*
* Recommendations for new/repairs on equipment must be presented and approved by the Board first.
Publicity
-Distributes flyers to all the elementary/middle schools announcing registration (gets date from Registration chair) for delivery the first week in January*
-Works with both Roseville and Little Canada Recreation Departments on including information in their brochures.
*Would involve driving to the schools during the day shortly before the holiday break.
Registration
-Schedules the dates and reserves the rooms -Prepares registration packet
-Works with Roseville Recreation on the mailing -Obtains/returns samples from Property chair -Staffs in-house registration
-Helps parents/girls sign up*
-Receives mailed registration forms
-Checks all forms for completeness
-Maintains the master list of girls participating
-Verifies addresses for waivers
-Deposits monies - gives Treasurer bank deposits along with registration deposit breakdown *Available on either a Thursday night and/or Saturday in January for several hours.
Tryouts
-Finds qualified judges
-Reserves gym space
-Prepares blank evaluation sheets
-Works with Pitching clinic chair on tryouts for pitchers and catchers -Finds tryout check-in staff
-Works with tryout judges/head coaches on team selection
-Notifies girls that are cut
-Works with Treasurer on refunds for girls cut
Uniforms
-Summarizes all uniform orders
-Places order
-Distributes uniforms to coaches
-Works with Treasurer on getting bill paid -Negotiates fees with sporting goods store